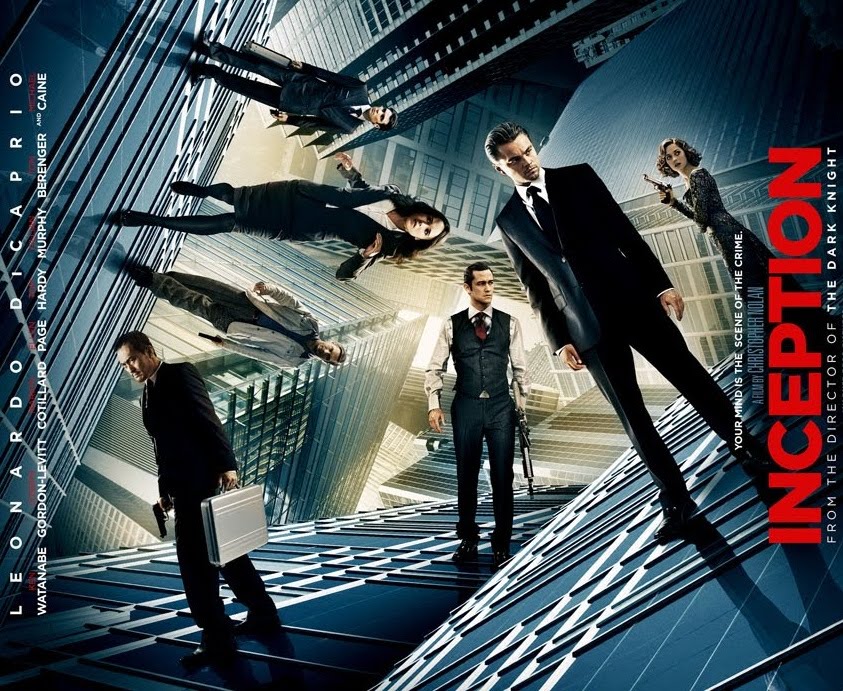 Yeah, I know that is not so original, but I re-watched this film recently for the second time and I was stunned again! I think Nolan is a genious, not because he makes so deep artsy movies but for the simple reason that his movies are action films on their core and yet he manages to give them so much depth and diversity without forgetting their main purpose which is a damn good blockbuster action flick!
I point this out because I hear from people opinions like "ok it was good but not so special" etc. Well take a step back and watch it in this perspective. This isn't a Lynch film, this was an action blockbuster, and it was so cleverly written that made people to compared it to movies that had nothing to do with the genre. Just take a look at the action part of the movie and tell me if this isn't one of the most intense and perfectly directed action movies you've seen for years. Nolan knows that what makes a good movie isn't stuff blowing up without any apparent reason; what makes it good is immersion! Is to build up his characters so good that you actually care about them, so when the big action scene kicks in you're at the edge of your seat because you don't want something bad happens to them. This creates suspense, not the plastic cgi that kills characters we don't know and don't care about. That is what the most of the modern blowing-up-stuff directors don't understand.
I mean look at her, who would want something bad happen to her?
Now to the main reason why Nolan is a genious, the scenario. I mean damn, who else could mix the classic heist genre with sci-fi and fill it with psychologic theories about dreams and subconsious so good? The scenario is truely mind-blowing in the way Memento was, it gets a while to get used to the idea but once you get it you're sucked in. Also another thing I like is movies that doesn't have a clear ending. I don't mean the typical "i throw questions all over the place and in the end I don't answer anything, oh look how artsy I am", I mean movies that based on their plot you can fully support more than one theory about their ending, Pan's Labyrinth for example. Inception is that kind of movie and trust me, you could go on and on talking about the ending but it's not that easy to find out what is true and what isn't.
As for the actors, great performance from Di Caprio who gets better and better as the time goes by, Ellen Page was adorable as usual, Marion Cotillard's perfomance is haunting, Joseph Gordon-Levitt, Ken Watanabe and Tom Hardy do a great job on their secondary roles and Cillian Murphy is exceptional.
Last but not least the really great soundtrack by Hans Zimmer, once again. Just listen to what he did when composing the soundtrack, inspired by
Non, je ne regrette rien:
mind=blown.
Last words, Nolan, just like he did with Dark Knight (that redifined the superhero movie genre) changes the way we look at action films (hopefully :P). This is for me, the best movie of the 2010 (along with Black Swan) and what hapened at Oscars is one of the most unfair things I've ever seen.
Masterpiece
5/5